The history of Pekan Leipä goes back to 1888 when Bakery Manelin was founded in Heinola, Southern Finland. Local baker Pekka Mussalo bought the bakery in 1964 and the name was changed to Pekan Leipä Oy. Nowadays Pekka's son Arto Mussalo runs the business.
Pekan Leipä has two bakeries in Heinola: Local Bakery, which is called the "Villenkatu" and Export Bakery, which is called the "Reumantie" . These two bakeries employ up to 100 people.
Our breads and pastries are baked with traditional recipes with the twist of modern flavors. The quality, taste, healthiness and structure of the products are the main criterias guiding our product development.
Local Bakery
Handmade delicacies
Our bakers are professionals who have a strong believe in traditions. Most of our products are handmade with love and care, which is the simple secret behind the best flavors!
Pekan Leipä provides a wide selection of breads, pastries and cakes. These delicacies are sold in most of the grocery stores in Southern Finland as well as they are served in restaurants and cafes all around Finland.
The Café – Bakery Shop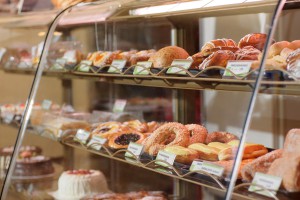 Pekan Leipä has Café and Bakery Shop in Villenkatu, Heinola. There you can find all our products and taste our novelties. Come and visit us and find the world of delicacies!